Episodes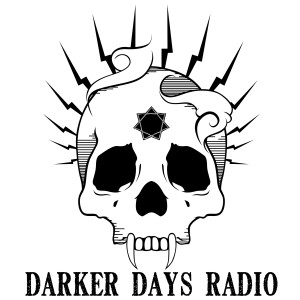 Wednesday Jan 25, 2023
Wednesday Jan 25, 2023
Ep4 - Rick Heinz (he/him) and David Whitworth (he/they) talk with Crystal Mazur (she/her/mx) about the writing process. We discuss where we draw ideas from and how we keep them for the future, different types of writing, outlining styles, redlines/developer notes, writer's block, writing pitches, and our takeaways from the episode. 
Content Warning: Discussion of cockroaches swarming
Editing Note: Unfortunately, David's internet went out toward the end of our discussion. I have edited out all the long, awkward silence in the recording, so it is just Rick and I speaking for a while. David rerecorded his ending portions, which I added in so that the sound quality may be different. 
If you haven't listened to our previous episodes, please do so! 
Getting Started In the RPG Freelance Industry
Bonus: Gencon Freelance Mentorship Panel LIVE recording
Bonus: Zack and Skeeter's Publishing Panel at Gamehole Con
Please use the hashtag #TTRPGFM on social media when sharing
You can find the link to our show notes HERE
Guest Social Media
Rick Heinz
@crankybolt (on tiktok, twitter)
www.Rickheinzwrites.com
David Whitworth
@thedrunkenstor1
The Drunken Storytellers Podcast (where ost podcasts are)
Science paper 1: https://arxiv.org/ftp/arxiv/papers/2112/2112.04993.pdf
Science paper 2: https://arxiv.org/ftp/arxiv/papers/2210
Hive Mind Games: https://www.hivemindgames.co.uk/ 
Be sure to check us out on Facebook or through our Discord server https://discord.gg/GGuRKAn. To stay up to date, subscribe through iTunes or Spotify! 
Find more information at choice.crd.co and consider donating to abortion funds. Look to abortion fund leaders for guidance and please speak up, take care, and spread the word. 
Links For This Episode: