Episodes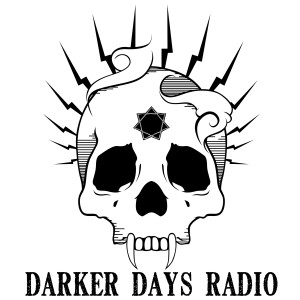 Monday Apr 30, 2018
Monday Apr 30, 2018
Mike and Chris sit back to explore... Beast: the Primordial?! That's right, the show begins with a positive review of the final two chapters of the Beast Players Guide, and then dives into other news, like the V5 preorders, return of Vampire: the Eternal Struggle to print, and upcoming Cyberpunk Live Action events. In the World of Darkness segment, Mike discusses Wraith's Risen as portrayed in Hunter: the Walking Dead. Chris then presents an enthralling secret frequency on poltergeist activity in his local Yorkshire. Finally, the duo listen to an insightful introduction to Hunter: the Vigil, provided by game author Alex Greene.
Time Stamps:
00:07:19 - News
00:38:26 - Contest
00:41:19 - Risen in Hunter
01:07:15 - Secret Frequency
01:19:04 - Hunter: the Vigil Rapid Fire
Jackelope Live Action Studios Contest
Win a free ticket** to The Night in Question Vampire: the Masquerade Sabbat LARP in Austin, Texas, Saturday November 17th, 2018! Just find Mike and Chris LARPing in the embedded World of Darkness Berlin trailer and submit the time stamp, a description, or a humorous guess to darkerdaysradio@gmail.com by May 31st, 2018!
Links For This Episode:  
**A

 single standard admission ticket, worth $189, to be claimed online free of charge from Jackelope Live Action Studio's ticket provider. It does not cover travel, food or lodging. It is not redeemable or refundable, but it can be transferred to another person at will. 18 years or older only will be admitted. 

Attendees must be compliant with all Jackalope Live Action Studios safety and event policies. (e.g. if Charles Manson gets the ticket, he doesn't get to come.)