Episodes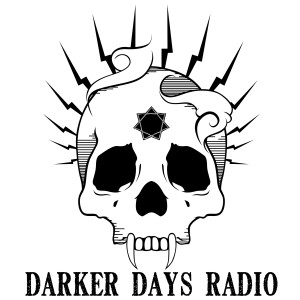 Wednesday May 23, 2018
Wednesday May 23, 2018
After Mike and Chigg have a stressful week, Matt offers to run a game of Gamma World 7th Edition: 4th Edition. Get ready for a spooky actual play adventure starring the curious Igneous George and the enigmatic Man in Yellow...
Time Stamps:
00:04:07 - Actual Play
 
Jackelope Live Action Studios Contest
Win a free ticket** to The Night in Question Vampire: the Masquerade Sabbat LARP in Austin, Texas, Saturday November 17th, 2018! Just find Mike and Chris LARPing in the embedded World of Darkness Berlin trailer and submit the time stamp, a description, or a humorous guess to darkerdaysradio@gmail.com by May 31st, 2018!

Links For This Episode:  
**A

 single standard admission ticket, worth $189, to be claimed online free of charge from Jackelope Live Action Studio's ticket provider. It does not cover travel, food or lodging. It is not redeemable or refundable, but it can be transferred to another person at will. 18 years or older only will be admitted. 

Attendees must be compliant with all Jackalope Live Action Studios safety and event policies. (e.g. if Charles Manson gets the ticket, he doesn't get to come.)